¿La compra de software se hace directamente? O pasamos por Logística
Debe enviarse un correo a la Oficina de Abastecimiento para la autorización de la compra del bien adjuntando la proforma o cotización. El correo es: mesadepartesoa@unmsm.edu.pe
Click for thumbs down.
0
Click for thumbs up.
0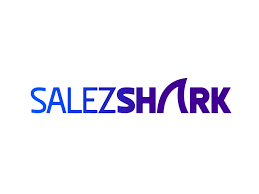 2 publicaciones
How is the SalezShark Connect+ most reliable for the HR Contacts Database?
Are you eagerly looking for an accurate and consistent HR contact database? If yes, then my dear friend, the SalezShark Connect+ database platform is ideal for you. It is a global leader in helping many enterprises in getting the correct contact details of HR.
Its HR contacts database stores more than 100,000 records of HR employees who have been working in companies across different countries like the USA, Dubai, UK, California, and many more. This information helps them when they need to promote their business products and services either via cold calling or email marketing.
The HR contacts database of SalezShark Connect+ stores the name, designation, email id, company name, and size of the client's panel. The data stored here is highly accurate and authentic. They use a hi-tech system to monitor this database and update it whenever required.
Click for thumbs down.
0
Click for thumbs up.
0
10 publicaciones
Gambling zone of online casino golden reel casino online blog - this section is devoted to the main features of gambling, topics are divided into three convenient sections: casinos, live dealers and sports betting from all over the world.
Click for thumbs down.
0
Click for thumbs up.
0
1 publicación
The easy access of tracking visitors working, new guides, and customers is a blessing for us to serve SalezShark's customers more efficiently. This software would be a great choice for all those who are looking forward to something similar like that. The tool is easy and fabulous to use. It makes our communication look professional and at the same time provides information analysis and traffic that helps us in getting married. Learn more from here now. SalezShark is an altar designed to drive automation through the launch of on-demand generation, a small User initiative that increases engagement and efficiency in marketing services, and smart customization to facilitate a central customer. We are based in India and introduce cloud-based sales and marketing materials to medium and large corporations, at an affordable price. It is the next-generation altar for thoughtful sales in the maintenance of connections as strong business relationships are believed to be key to increased sales. SalezShark is a Customer Intelligence platform, equipped with a finish to complete sales and marketing exercises to help you maximize productivity. To ensure the right direction to work on doubling your conversion rate, it offers an innovative way for businesses of all sizes with its great management capabilities.
Click for thumbs down.
0
Click for thumbs up.
0